a few days back, well 3 days back to be precise, we got us a new car. This was a replacement for our 10 year old work horse that is still going strong… well an attempt at a replacement at least. When we first got the Fusion, 10 years back, the car was ahead of the times. It still is. The Fusion which we got was a diesel. In the last 10 years I have never lost a drag race, not that I consciously raced anyone at traffic signals. The low end torque peak and exceptionally great road presence of the car ensured that wherever I was standing at the time when the signal turned green there was only one spot I would claim at the next red signal, first. Effortlessly! and I am not a racing person… in fact quite to the contrary I practice the "I forgive" school of driving where that is the only mantra playing in my head while I drive….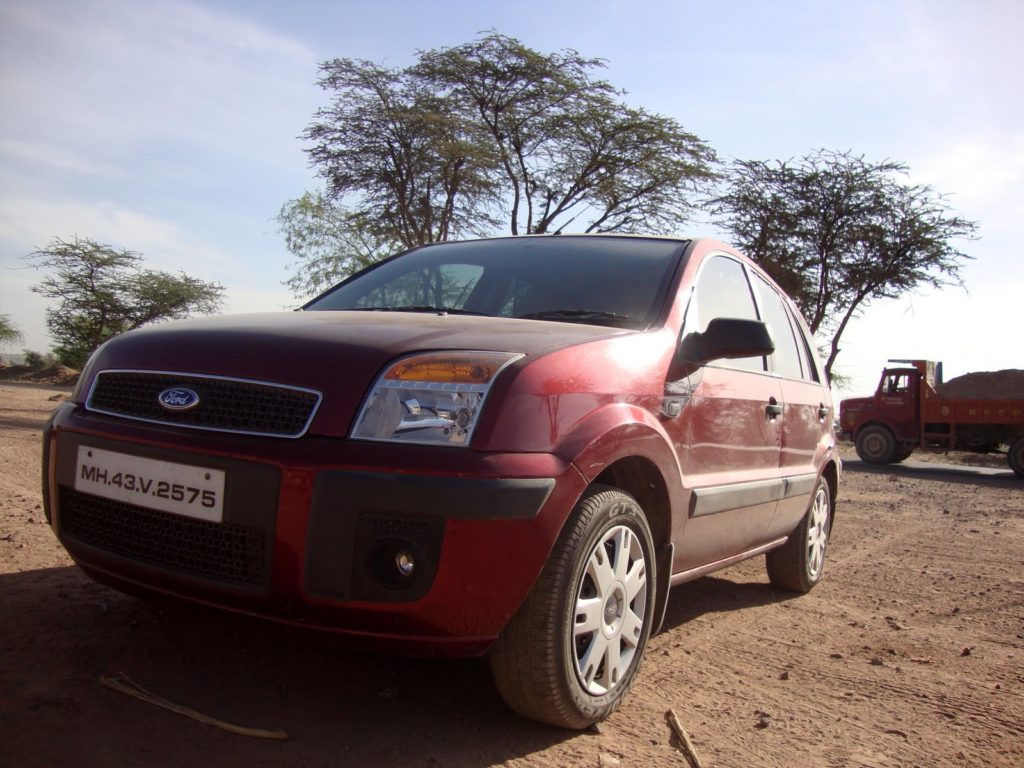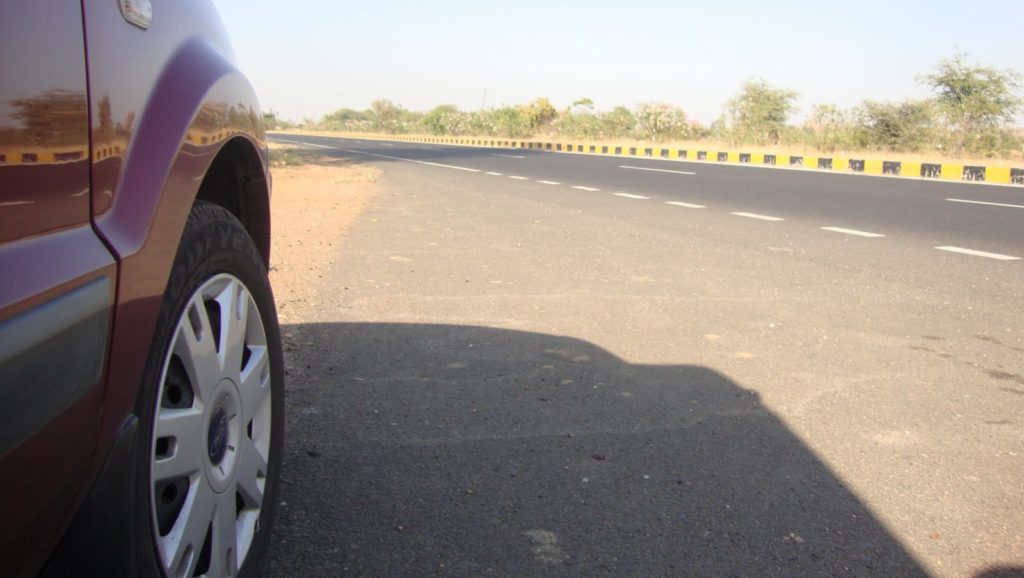 This car was built with a lot of love by someone who truly enjoyed doing what they did. It had stuff that was ahead of its times by upto 5 years at the very least… fog lamps in the front and the back as well, all power windows, cabin lights (3 of them) in the front and a cabin light in the middle as well, follow me home head lamps (something that has gained traction 3 maybe 4 years back in other cars), grocery hooks in the boot, 60-40 split rear seats, child lock, window lock, a generous generous boot, soft touch dashboard (being touted as a premium feature today on the Jeep Compass), Distance to empty and trip meter gauges (range is a feature that some cars still do not have)… the list just goes on and on… and boy did we drive around?!! 30000km in the first year, and this was a year which included the third trimester of pregnancy and 9 months of our first babys' first year…. as of now we have done 150000 (that's roughly 42K km short of the midway point between the earth and the moon)…. It is still a wonderful car however Ford discontinued selling it in India in February 2010 and later in the UK in 2012. It still sells in the UK as the next version B-Max which is coming to India as a Figo facelift next year. Talk about chasing ones tails…. Ford really has a lot of work to do on their sales strategy in India. Anyway so yeah the past year one had been thinking of a switch. This write up is not about the decision process though. That is never interesting for anyone as my choices are usually extremely offbeat and inexplicable. Rarely does the crowd subscribe leave aside approve… not that I approve of approvals.
Anyway so we did do the extensive brainstorming, the customary jumping through hoops and finally decided to replace the Ford Fusion with a Honda WRV. The new car was delivered on the evening of 1st September. The kids have been on a perpetual high ever since….
….. in the past 3 days we've done roughly 200km+ of driving…. and the inevitable question crops up. Is it a worthy successor?
The punch isn't there, I need to down shift to over take, the grunt is not there, it's certainly not a race car even if I goad it….. nopes does not fill the boots being emptied by the Fusion …not by a large margin…. but then 3 days!!! Are we going to judge so soon? and that is the question that made me start thinking…
we are also replacing the second car, the wife's Chevy Spark with a Ford Figo. It should happen in another week at most because registration is taking up time on account of holidays. We went and saw it at the stockyard today and approved for registration… the thing that made me think was that these are four different cars… four different purpose build vehicles that have specific utility. We thought things through… our requirements are different, our expectations are different from what they were 10 years back…. we are judging the WRV on the basis of the performance of the previous car, the Fusion…. similarly we are going to start judging the Figo in a bit… the problem is not in the cars.
Talk to any car owner and he will convince you that the car he bought is the best car in the world. The truth is that yes it is. Just like the best food in the world is whatever you get when you are hungry. The car one buys is purpose built to solve ones requirement, fit into ones resources and enhance ones memory of experiences…. If I were to start comparing the Fusions punchy engine response to the hitherto tepid engine of the WRV I would be doing a huge injustice to the WRV. It is important to understand that each car is different, that each car has a unique purpose. One needs to appreciate the uniqueness of each car…. there was a reason you invested in it… now find out what all it wants to do and what all it can do best… for instance in the case of the WRV, in the three days that I have driven it I find that it is an exceptionally smooth drive (coming from a diesel grunt I would probably find any petrol car smooth), it is a lot more comfortable, more responsive as well if you will, the kids are a lot more happier specially because of the sun roof but also because of the fact that it's exactly as spacious if not more spacious than the Fusion… and much more comfortable because of the better cooling (lately the Fusion was again giving issues with cooling)…. essentially like in life change is necessary and like with changes in life we need to not try and control the course too much…. go with the flow and you will go faster, see more places and be happier than if you try to control the direction and magnitude of change….
Now…. apply this whole argument to kids…. not all kids are the same… some will do better at something, others at something else…. essentially our experiences and expectations need not limit our kids ….if only we could understand it and step back let them grow as per their capacity and capabilities…. given enough time we would come to love and enjoy what they grow up into…. sacrifice your experience and expectations and have the humility to accept and make the best of what they have to offer…. appreciate… maybe the parting would be every bit as emotional and painful as parting with a trusty steed after ten years of partnership… because kid ourselves as much as we may we all still know that 17-18 years of age is when these kids too will leave on their respective journeys… exactly 10 years since we started moulding, coaching, expecting them to make something of themselves… choice is yours, do you want to be the pathetic control freak imposing your experiences on the kids or enjoying their perspective and letting them take you on a new journey all over again….